Celebrating one year in Ghana!
Empower New energy, a company connected to the platform for energy innovation Energy Invented, recently celebrated the one-year anniversary of their first equity-financed solar project in Ghana at Miniplast factory premises in Accra.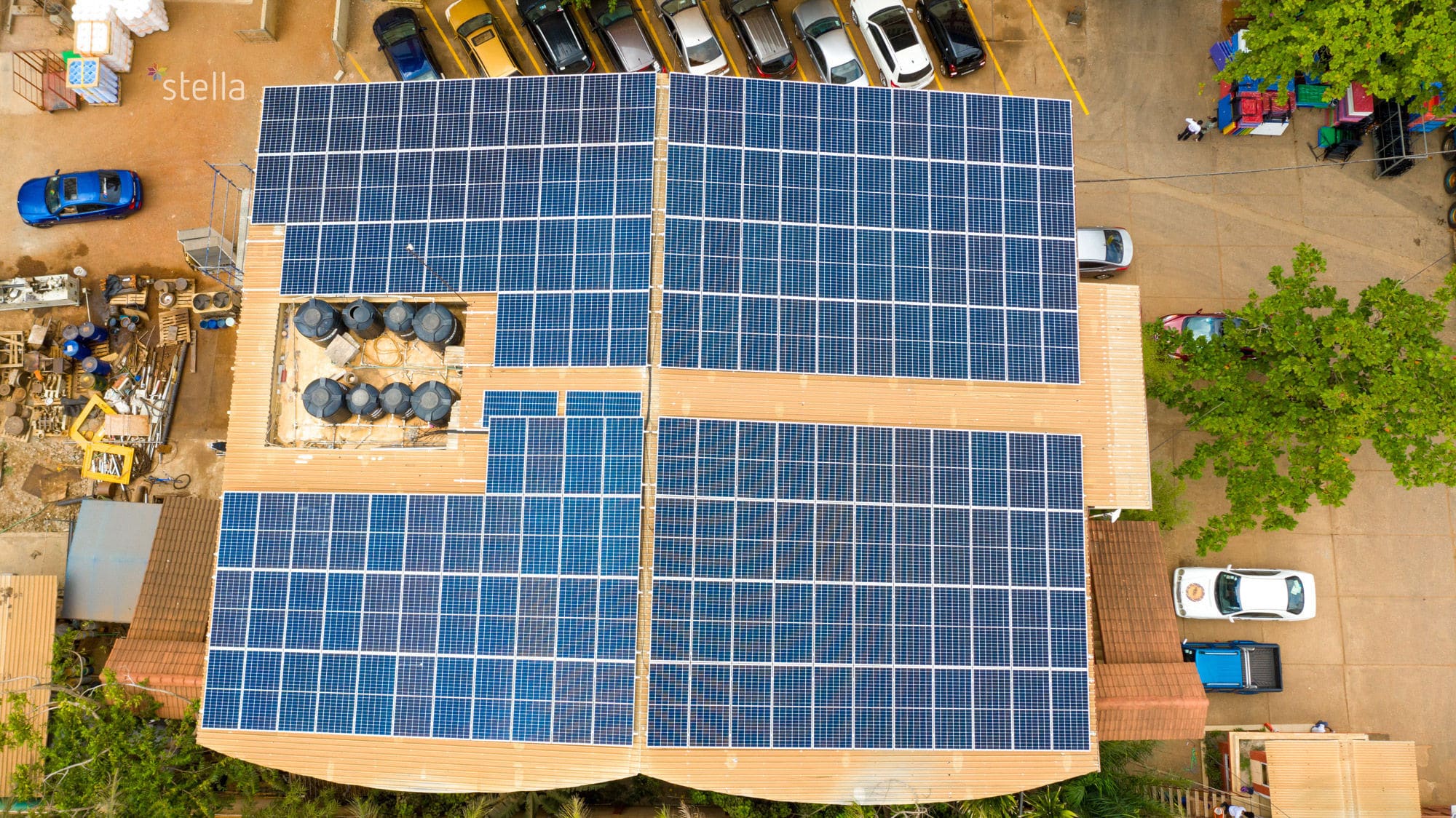 – Businesses in Africa suffer from the world's highest cost of electricity, but this project demonstrates that unreliable power supplies can be overcome even during a pandemic such as Covid when the right partnerships are formed, says Terje Osmundsen, Founder and CEO of Empower New Energy.
As the project marks one year of commercial operations, Miniplast cut its CO2 emissions by 563 tonnes by transitioning to the use of clean energy and has reduced its electricity costs by an estimated USD 28,500 annually. Taking the construction and operations phase together, the investment secured an estimated 50 indirect and direct jobs.
The plant was designed, procured, and installed by Stella Futura, who is the Operations & Maintenance provider. The power plant, which is the second-largest of its kind in Ghana was developed and installed in four months during the Covid crisis.
The solar plant is expected to operate for at least 20 years, according to the power purchase agreement (PPA) signed between the off-taker Miniplast and Empower New Energy without any up-front capital requirement from the off-taker.
The Accra-based company Miniplast Limited, is a leading plastics manufacturing and recycling company of industrial and household products in Ghana with over 25 years of experience in the sector.
Showing the benefits of going solar
– At the recent COP26 climate summit held in Glasgow in November, one of the main themes was the call to speed up the deployment of solar in Africa and developing countries. In Ghana, the results from one of the first industrial solar projects backed by Empower New Energy show the benefits for African businesses in going solar, says Osmundsen.
Empower New Energy is an impact investor in African renewable power generation. They serve C&I clients and local communities by mobilizing international capital, developing projects with local partners, and operating assets.
– As well as generating measurable and sustainable impact in the communities that we invest in, alongside attractive returns for its shareholders, says Osmundsen.
The world's highest costs of electricity
–  The Coronavirus pandemic has left Africa's economies bleeding. After 25 years of uninterrupted growth, gross domestic product in Sub-Saharan Africa is expected to contract this year, forcing millions into unemployment and poverty. The need for a post-pandemic recovery plan for Africa is becoming urgent. There will be no sustainable growth in Africa unless the recovery efforts address the Achilles heel of most African economies, which is the lack of manufacturing and technology-related jobs, says Osmundsen.
Businesses in Africa suffer from the world's highest costs of electricity. Solar PV on the user's site can slash energy costs, improve competitiveness, and create hundreds of thousands of jobs.
Despite overall growth in manufacturing production in the last two decades, the share of manufacturing in the gross domestic product (GDP) of the countries of Sub-Saharan Africa declined from 18% in 1975 to 11% in 2018. Similarly, the share of manufacturing in the countries' total employment fell in the same period, Osmundsen tells Energy Valley.
Financing the gap
– Installing solar PV on-site, rooftop or ground-mounted, can reduce the electricity costs for the users with 20-40 % on their daytime consumption, subject to variations in local conditions, costs, and execution models, he says and adds:
– Most of the Commercial & Industrial installations in Sub-Saharan Africa built so far have been financed by the end-user as an outright purchase, and not by third-party investors or financial partners as is most common in other parts of the world. Access to third-party financing is referenced as the main barrier to the rapid deployment of on-site solar in Africa. This is the financing gap offered by Empower, says Osmundsen.
Empower New Energy has developed an innovative investment portfolio model for mid-size renewable investments in Africa, they have a pipeline of more than 150 MW of mainly Commercial and Industrial projects in Africa and aim to raise further funding for investing its pipeline of investment projects for the execution of the next 2 years, with financial close targeted to take place first quarter next year.
– Empower is approaching being fully invested, which means that we will have achieved our aim of investing the capital raised into solar projects in Africa. But we do not intend to stop there, says Osmundsen.