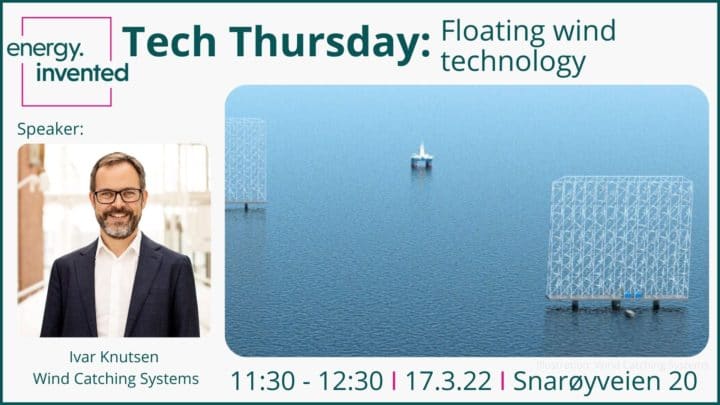 Join this Tech Thursday presented by Ivar Knutsen, SVP Technical and Supply Chain at Wind Catching Systems. Knutsen will present their company and the disruptive technology developed in partnership with Aibel and IFE, and how this can contribute to deploying floating offshore wind on the scale required to meet global demand.
– I'm excited to meet people from the current and future Norwegian energy industry and to discuss how the future renewable energy technologies can be deployed in Norway and beyond!
Ivar Knutsen is the head of technical development in Wind Catching Systems. He is a marine engineer from NTNU in Trondheim, with experience in the oil and gas industry, ship design, offshore construction work, LNG power generation, and wind installation vessels.
Our innovation platform Energy.Invented highlights interesting and innovative energy technologies and companies. We invite companies to present their energy technologies and innovations in 10-15 minute presentations. Each session will be dedicated to one company, the presentations will focus on technology, innovation, and business development followed by Q&A.