Helping small companies to sustainable growth
Sustainability is a business opportunity for small companies as well as big ones. Petter Reistad in Celsia has set out to make it easier for SMEs to achieve their sustainability goals.  – We want to make sure that even the smallest companies can be sustainable. It´s not something for just the big established companies with […]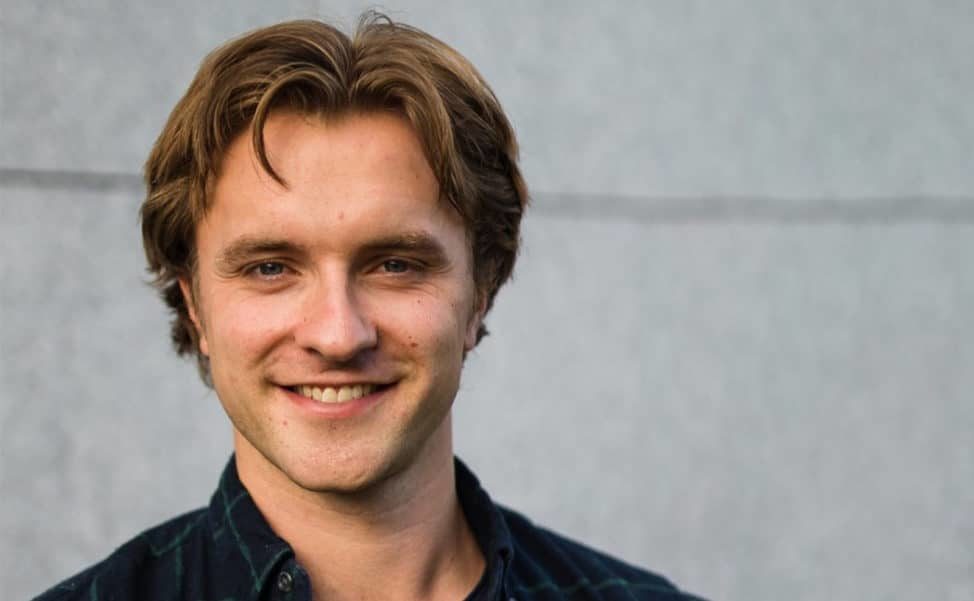 Sustainability is a business opportunity for small companies as well as big ones. Petter Reistad in Celsia has set out to make it easier for SMEs to achieve their sustainability goals. 
– We want to make sure that even the smallest companies can be sustainable. It´s not something for just the big established companies with huge teams behind them. We want to make sure everyone has the same opportunity. That is our goal! Says Petter Reistad, CEO of Celsia, a software company with a mission to radically reduce the cost and complexity of conducting ESG assessments.
Starting January 1st, 2022, all large companies are required to report their taxonomy alignment, along with relevant information that may help investors assess their ESG performance.
And by 2024 most companies, large and small are expected to be assessing and disclosing their taxonomy alignment, partly because it may positively impact a company's bottom line.
Preparing for the future
This September Financial Times published his letter: "Sustainability is a priority for small businesses too". Reistad addressed his concerns regarding SMEs being taken aback by EUs criteria both regarding the taxonomy and EU funding about to be distributed under the post-Covid recovery fund — the Next Generation fund.
– The SMEs need to position themselves if they wish to be attractive and "ready go" receivers of funding. You need to be ready no matter what form one may receive these grants. I think the best thing is to just take the bull by the horns and not wait until tomorrow with what you can do today. Get it done now – then you're ready! In any case, All SMEs in Europe must report on this from 2024.
You can read Reistad's letter here!
Sustainability is a one-size-fits all approach
The EU Taxonomy can for some seem quite complicated. The "classification" system is a result of wanting to redirect capital flows towards sustainable activities. The system has criteria for when they may be defined as sustainable.
If your business activity is listed in the taxonomy and you fulfill all criteria, the associated revenue, capital expenditures (CAPEX), and operational expenses (OPEX) with that activity are considered "taxonomy aligned".
– Smaller companies might not have a team invested in staying up-to-date on the latest ESG legislature, with the capacity to develop and iterate on reporting frameworks in line with the taxonomy, says Reistad and adds.
Celsia is part of Energy Valleys innovation platform Energy Invented and part of the co-working space in Snarøyveien 20.
Cool place
– Energy Valley is a cool place to locate because there are so many companies that score well on the taxonomy and are motivated innovators and are not afraid to adopt new solutions and who can earn a lot from using our tools. We also got our first customer here – Differ Community Power!
–  I have a bachelor's in start-ups!
Reistad never seems to sit still. Sitting in the lounge area between the companies located on our 5th floor he enthusiastically gesticulates while he tells us about his company and why the EU Taxonomy is so important to him.
World champion
The former junior world champion in cross-country skiing studied finance in the US and has worked both at DNB and Cognite. When working at Cognite he worked in New Zealand for six months and helped set up their offices in Texas.
– I started to work at Cognite because I wanted to learn how to build start-ups. When I began working there, we were 60 and now they have 600 employees. A whole different attitude and drive emerged when he started to focus more on sustainability-related projects, he says and adds:
– When going to work in the morning people had another motivation – it was more about moving forwards and the possibilities that lay ahead. That kind of motivation is contagious.
Together with his friend Morten Hillbom, now the CTO of Celsia, they saw a real possibility in the EU Taxonomy. Hillbom has a background in software development and Reistad in finance.
– It was like the stars were aligned, says Reistad.